American Maytag Fridge and Freezers in London
Your Maytag refrigerator shouldn't just be a pretty addition to your kitchen. It should also be functional and built to last. While testing the quality of refrigerators at home, you need to make sure you get the right maintenance for your Maytag fridge/Freezer.
Maytag refrigerators in London here you can get maintenance information on your Maytag fridge/freezer. We have a team of professionals who have years of experience in handling these issues. You can call our customer support number or visit our website.
Why the Fridge You Use is So Very Important
You have a refrigerator at home, and you use it every day. But, did you ever contemplate the importance of your refrigerator? The human psyche is that we don't prioritize essential things and neglect them from our sight. But, when they are not any more or not working correctly, we feel their importance. A wise man will know how important a refrigerator can be to a house. It is one of those irreplaceable assets that you need to have to keep your kitchen running. That is why you need to realize the fridge's importance and take it to Maytag in London
Advantages that a Refrigerator Brings to Your Kitchen
It will keep the Food Fresh for Many Days
When you are cooking at your home, you would want to keep your food fresh for many days. In this day and age, when the working life takes a toll on your personal life, you hardly get time for cooking. So, refrigerators play a big part in keeping your food fresh for many days. Therefore, when you get time to cook, you can cook in advance for the next few days. That is why when it comes to your home's kitchen, a refrigerator is a key part of it, and you should never neglect its maintenance.
Keep the Beverages at the Ideal Temperature
We know that you like to keep beverages in your freezer. You would go to the supermarket once a week and bring home the beverages for that entire week. Also, in various shops where beverages are sold, there is a desperate need for an up and running refrigerator. Otherwise, the beverage might get spoiled, or the customers won't buy them. That is why a refrigerator is so essential for your house and any shop selling beverages
Retain the Healthy Nutrients in Your Food
Yes, every food has some nutrients that you would want to intake. That is precisely why you eat food. However, if your fridge is not working and you keep food in that fridge, the food will get spoiled, and you will hardly find any nutrients left in it. That is why for those looking to have healthy food regularly, having a properly working refrigerator is very important.
Discover the Best Maytag Fridge Freezer for Your Needs
Refrigerators are now one of our daily essentials. In our fast pace of life, we require modern appliances to save our time and effort. A refrigerator or freezer keeps our food fresh, healthy and intact for a good time. Thus you can shop once a week and store it in your fridge and concentrate on other essential works of yours. But with time, the style and performance of refrigerators also changed. So if you are feeling the need for a modern refrigerator, then what the choices are? If you want to buy a new fridge freezer, then Maytag is the brand that indeed has come into your mind. Maytag is a renowned electronic appliance manufacturing company in the USA working for the past hundred years. Maytag is now a Whirlpool brand, and it has a wide range of refrigerators including French door refrigerators, top freezer, bottom freezer, and side by side ones. But when buying a refrigerator, you need to know if it is capable of fulfilling your needs or not. Different Maytag American fridge freezers will work for your different needs. Here we will categorize each sort of Maytag fridge and what purpose they can solve the best. So let's begin.  
Largest capacity Maytag fridge freezer
If your requirement is a big American style fridge then here are some suggestions for you from Maytag. These refrigerators can give you up to 25 to 27 cubic feet of capacity. They are tough, compatible, and have a vast storage capacity for your domestic or commercial usage.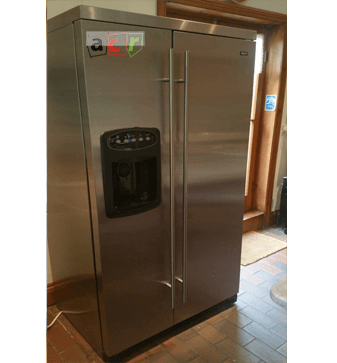 Maytag Fridge Freezer
36-Inch Wide French Door Refrigerator MFT2772HEZ
This king-size refrigerator is extremely smart in taking care of all your green veggies and meats. Its FreshLOck crispers use humidity control and keep your food fresh and full of flavour. Its metal side out freezer drawers gives you fast access to food. Here the ice dispensing system is removable. The Store-N-Door ice dispensing system lets you free up space and you the 36-inch refrigerator door. The FreshFlow Produce Preserver helps you further extend the freshness of your food. You will get the PowerCold feature to keep your fridge cool after several door openings. Instead of the incandescent bulbs of a conventional refrigerator here, you will get a long-lasting BrightSeries White LED light. So you can see every bit and corner of the inside of your fridge with clarity. These refrigerator water filters have the EberyDrop water filter feature. That means it can reduce most of the contaminants and filter both the hard and soft water. Keeping in mind all your needs, the freezer part of this refrigerator includes a small bin, a dual-level flex-divider, and a pocket for pizza storage.
36 inch Wide Side by Side refrigerator Maytag MSS25N4MKZ
If you are buying a large freestanding fridge freezer, it is best to buy a side-by-side one. A Side By Side refrigerator's advantage is that you do not have to open the fridge's entire potion to get a thing. You can separate the stuff according to your need and open only the particular door in which the stuff exists. The design is seamless and straightforward and will look classy in your kitchen. There is no water and ice dispenser in it, but that means you will get more extra shelves to store food. Its Gallon door bins are perfect for storing long bottles of milk, beverages, etc. So if you love to keep things tidy and organized then a side-by-side refrigerator is best for you. And if you already have a water filter and are satisfied without an external ice dispenser, this model is best for you.
So who will need this large capacity Maytag fridge?
A large family will require this large fridge.
Best small space Maytag Fridges
If you have a nuclear family that most of us have in today's world, then a small space refrigerator is enough for you. If you do not like to put food in the fridge for several days, then a small fridge is sufficient. Maytag offers you a small space with sleek and stylish fridges too. Let's check it out.
Maytag MFW2055FRZ
This fingerprint resistant stainless steel upright fridge freezer is 30 inches wide. So you can save a bit of space while not compromising with the class and quality of your refrigerator. Its impressive fingerprint-resistant outer body will leave no spots on it. Its stainless steel handle gives you a firm grip. The Wide and Fresh deli drawers are fully temperature controlled. You can easily place here large party platters and deli trays. It can control the humidity and keep your fruits and veggies fresh and colourful. You will get a 10 years warranty on limited parts and the compressor. So it can serve you mostly for a decade without any doubt.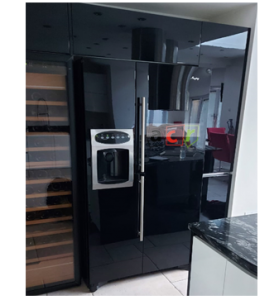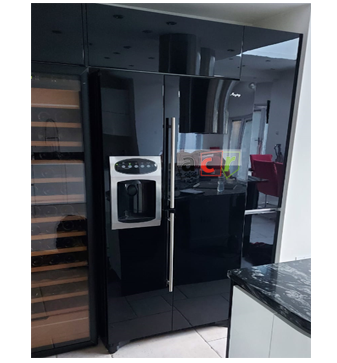 30 inch Wide Top Freezer Refri Maytag MRT118FFFZ
These refrigerators freezers by Maytag are made to give you maximum cooling in a minimum time. Its one-touch PowerCold feature will immediately cool down things inside. Its gallon door storage will share the glass shelves' burden and free up some space to store more items. The fresh lock crispers are bottom-mounted here to carry weight from the bottom and not from the top. So they can glide smoothly no matter how much you load them. The freezer is at the top like those of a conventional fridge freezer. There is a separate door on the top for the freezer. Here you can store fish, meat, or make ice out of water.
So who will need this?
If you have a small family of 3 to 4 persons, then this is best for you.
If you don't want to store in bulk and want a smart replacement of your old conventional refrigerator with a high noise level.
And if you do not like bulky, heavy fridges to occupy your kitchen.
Counter-depth refrigerators from Maytag
The most demanding type of American fridges nowadays is the freestanding fridges or counter-depth fridges. It is the smartest and space-saving option for you. It will match the depth of your kitchen countertops (around 24-25 inches). Thus it has a shallower depth than conventional fridges (35-36) inches. But don't worry about the narrower depth these fridges are generally wider and a bit taller than the traditional ones. So a counter depth fridge will fit on your kitchen in a way that it will seem like there is nothing extra. Also, there will be less chance of damage as your fridge will be covered from all sides. This will minimize the disruptions in your rushing hours. A counter depth fridge can be of any style. You will get all types like bottom freezer, top freezer, French door, and side-by-side as the counter depth refrigerator variant in Maytag. But before buying a counter depth refrigerator, you will have to measure your kitchen's cabinet cutout and the specific counter depth. While shopping, you will have to pay special attention to the open door and with-handle dimensions.
36 inch Wide Counter Depth French Door Refrigerator Maytag MFC2062FEZ
This durable stainless steel counter depth French door refrigerator by Maytag has a smart bottom freezer. So you can store all the meats and fish on the bottom and set the freeze to use for a longer time. This is helpful as there are separate doors for the freezer and the fridge. Moreover, the fridge section has French doors that will open on both sides. So you can quickly sort things and separately store them here. It has all the other facilities of a smart Maytag refrigerator. It has all the features like the fingerprint-resistant outer body, PowerCold fast cooling, bright LED light, 10 years warranty, etc. From Amana fridges, all these Maytag refrigerators are designed, engineered, and assembled in the USA. And Maytag has its reach all over the world. So it does not matter in which country you live. You can get all the Maytag fridges and their original parts for replacements.
So who should buy a counter depth fridge?
If you have well-set planning for a cabinet especially for a fridge in your kitchen
If you like to have an organized kitchen, then buy a counter depth fridge.
Maytag Chest Freezers
The freestanding freezers of Maytag are powerful and the best in their jobs. If your requirement is to store only frozen items like meat, prepared meals, fish, ice and ice creams, packaged items, then buying a chest freezer is the solution for you. They will deep freeze all the items in no time for a long time for better preservation. All the Maytag chest freezers are designed to hold everything you need and fit seamlessly into your home.
22 CU. FT. Chest Freezer with Door Lock Maytag MZC3122FW
This compact freezer is compatible with fast freezing. It has a door lock feature so that no one can steal your ice cream without your consent. The incandescent lighting will give you a good view of the inside. Its built-in drain will help you when you want to clean the freezer. This built-in drain will let all the dirt and soap water flow smoothly after cleaning.
Who will need a chest freezer?
The family who have an excessive love for frozen delicacies like ice creams, puddings
Those who store up a lot of meat and fish daily
Those who want to have a separate freezer for food preservation for a longer time.
Maytag French door refrigerator
Maytag MFI2570FEZ
This French door Maytag fridge freezer is probably the best French door refrigerator of 2021. This model looks beautiful with its shiny stainless steel body. You will get the water filters and ice maker on the outer body of the left door. So if you need a refrigerator that can give you fresh purified water and ice, this model is made for you. This Maytag French door freestanding fridge freezer has a five-star energy rating. It will cost you around £50 per year to operate, which is quite useful compared to other similar American fridge freezers. The coolest feature of this model is its PowerCold capability. It will quickly bring the fridge's temperature back down to cold settings after leaving the doors open. It has wide deli drawers that fit patterns. Here you can quickly move three adjustable door bins to fit the bottles and containers according to your need. You will get a 10 years warranty on this and most of the other Maytag American fridge freezers. So the question arises that if you need this Maytag fridge or not. Who should buy this French door refrigerator? So it is best for:
Those who stock up a lot of fresh food and want a larger refrigerator at their home.
For those who want a fridge freezer with an ice and water dispenser on its door.
The customers who trust in American style fridge freezer made in the USA
Those who tend or need to open the door of their refrigerators very often. They can use the PowerCool button to quickly down the fridge's inner temperature.
And who should not buy this or who will not need this American fridge?
Those households with less space in the kitchen want a smaller capacity refrigerator or counter depth freezer refrigerators.
Those who want to stock up a lot of frozen foods.
The bottom line
So what is the most suitable Maytag American fridge freezer for you? For a smart modern kitchen, a counter depth refrigerator is the wisest choice. But if you want a larger model then go for the MSS25N4MKZ. If your family is small and like a sleek and slim model, go for the MFW2055FRZ. And if you're going to store only the frozen items, then there are some chest freezers for you by Maytag. Or contact us Today